According to the latest information from Phu Quoc Express, the high-speed ferry Trung Trac will be deployed on the Phan Thiet – Phu Quy route. Let's explore this special high-speed ferry in more detail!
The Trưng Trắc is a 5-star CATAMARAN ferry, made of aluminum alloy, measuring 47m in length and 12m in width. It has a capacity of 600 passengers and is powered by 4 x 12V4000M53 ROLLS ROYCE engines, with a speed of 35-37 knots.
The Trưng Trắc can reach a speed of up to 35 nautical miles (approximately 65 km/h). The design of the ferry includes a VIP cabin, economy cabin, and an open-air deck on the upper level. The travel time for a trip on the high-speed ferry from Phan Thiet to Phu Quy is about 2 hours and 15 minutes. The ferry is built in Vietnam and is the fastest twin-hull vessel in Vietnam. It can withstand up to level 7 winds and waves.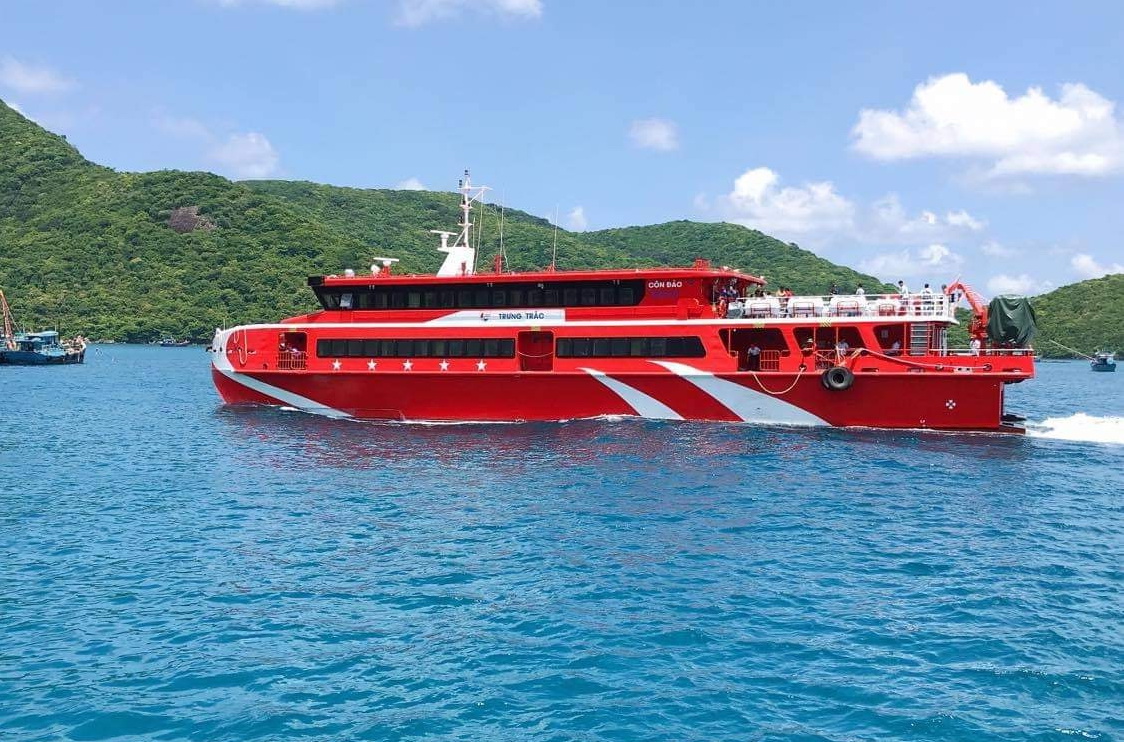 The ferry is equipped with 2 large lifeboats, a life raft system, and personal floatation devices for passengers along the vessel.
This is the second ferry built in Vietnam and it is equipped with luxurious interiors, modern entertainment facilities, spacious and soundproof passenger cabins. It also features a wireless headphone system, creating a quiet space for customers, ensuring comfort and minimizing seasickness for both crew members and passengers.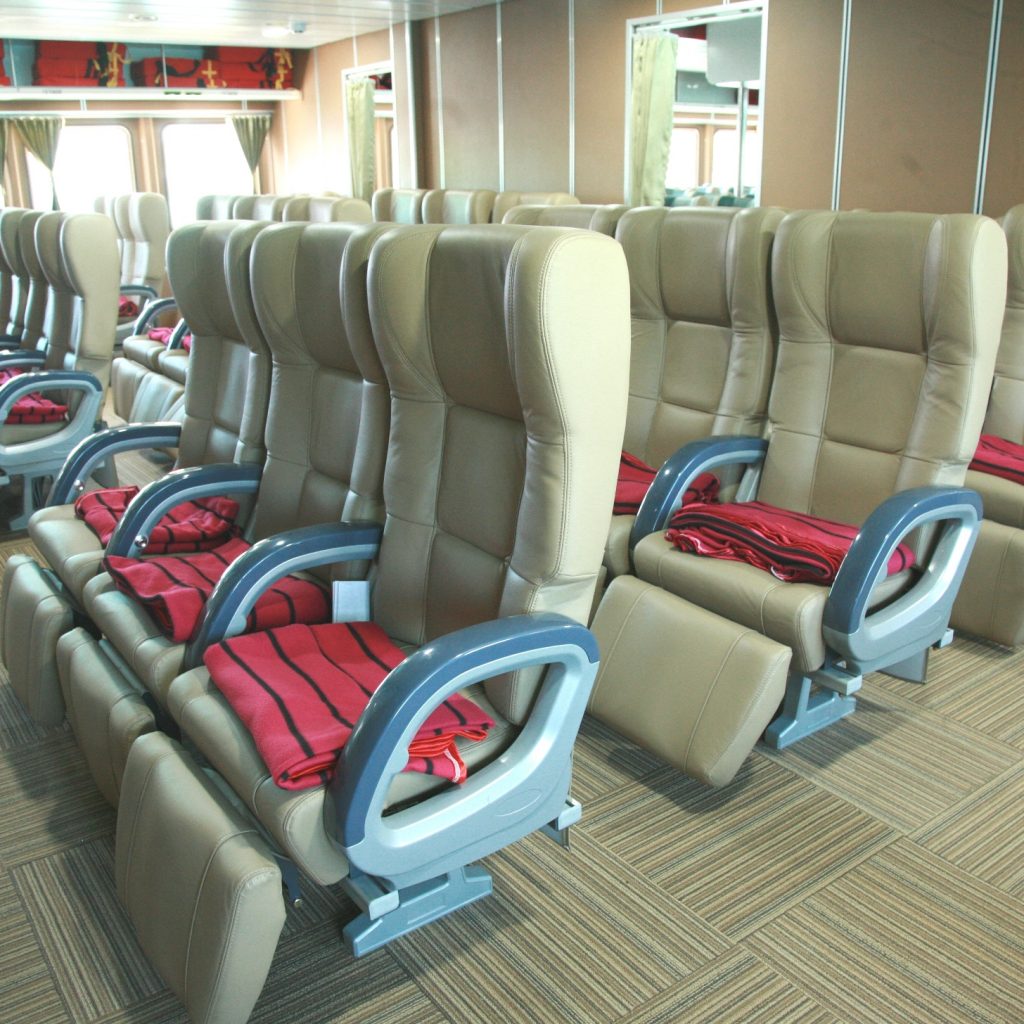 In the near future, the Trưng Trắc high-speed ferry will operate on the Phan Thiet – Phu Quy route, contributing to diversifying the ferry services to Phu Quy. The participation of Phu Quoc Express in passenger transportation on this maritime route allows tourists to easily connect, exchange, and explore the culture and experiences of the people and the environment along the ferry route. This ferry route has strategic significance in connecting different regions, facilitating easy transportation from the delta to the distant islands, and contributing to the development of marine tourism as a spearhead industry for the country.