Cao Cat Mountain is located in the northern part of Phu Quy Island. With a height of 85 meters, it is the second highest mountain on the island, following Forbidden Mountain. Cao Cat Mountain features uniquely shaped rock walls with horizontal grooves formed by weathering, making it a must-visit check-in spot when exploring Phu Quy. Tourists often compare Cao Cat Mountain to the valley in the Grand Canyon National Park in the United States.
The remarkable beauty of Cao Cat Mountain is the result of nature's craftsmanship using rocks and soil. The rocks at the mountain's peak are black rock formations resembling stacked beehives, forming uneven layers that withstand the winds from all directions. Over time, these black rocks have been weathered and eroded by the forces of the wind, creating bizarre and incredibly unique formations found only in this place. The scenery on the mountaintop is enchanting, with giant rock formations in various peculiar shapes, mountain caves, and cliffs that create beautiful wave-like patterns, as well as towering mushroom-shaped formations.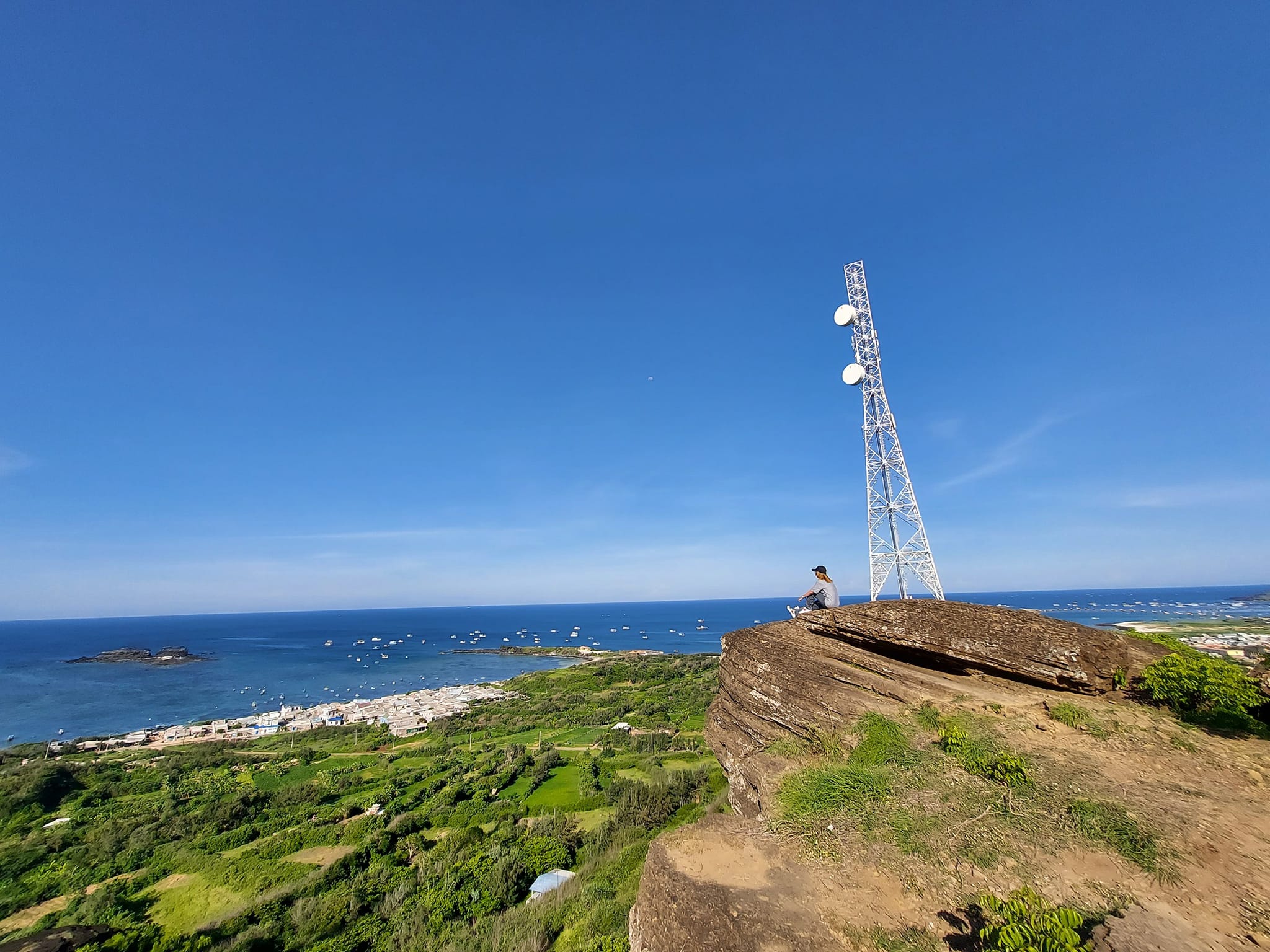 From the mountaintop, one can enjoy panoramic views of the vast stretches of white sand dunes along the coastline, bordering the emerald green sea. Visitors can observe the island's wide expanse and witness the fishing activities and various types of boats used by fishermen on the sea. Amidst the peaceful and magnificent backdrop of the sky, visitors will find a sense of tranquility, leaving behind worries and anxieties accumulated from days of toil and struggle.
Not only is Cao Cat Mountain known for its unique landscapes, but it is also considered a sacred mountain by the local people due to the presence of the statue of Bodhisattva Quan The Am on its peak. The mountain is also home to the famous Linh Son Pagoda, a spiritually significant temple built in the 20th century. If you visit, please dress modestly and respectfully.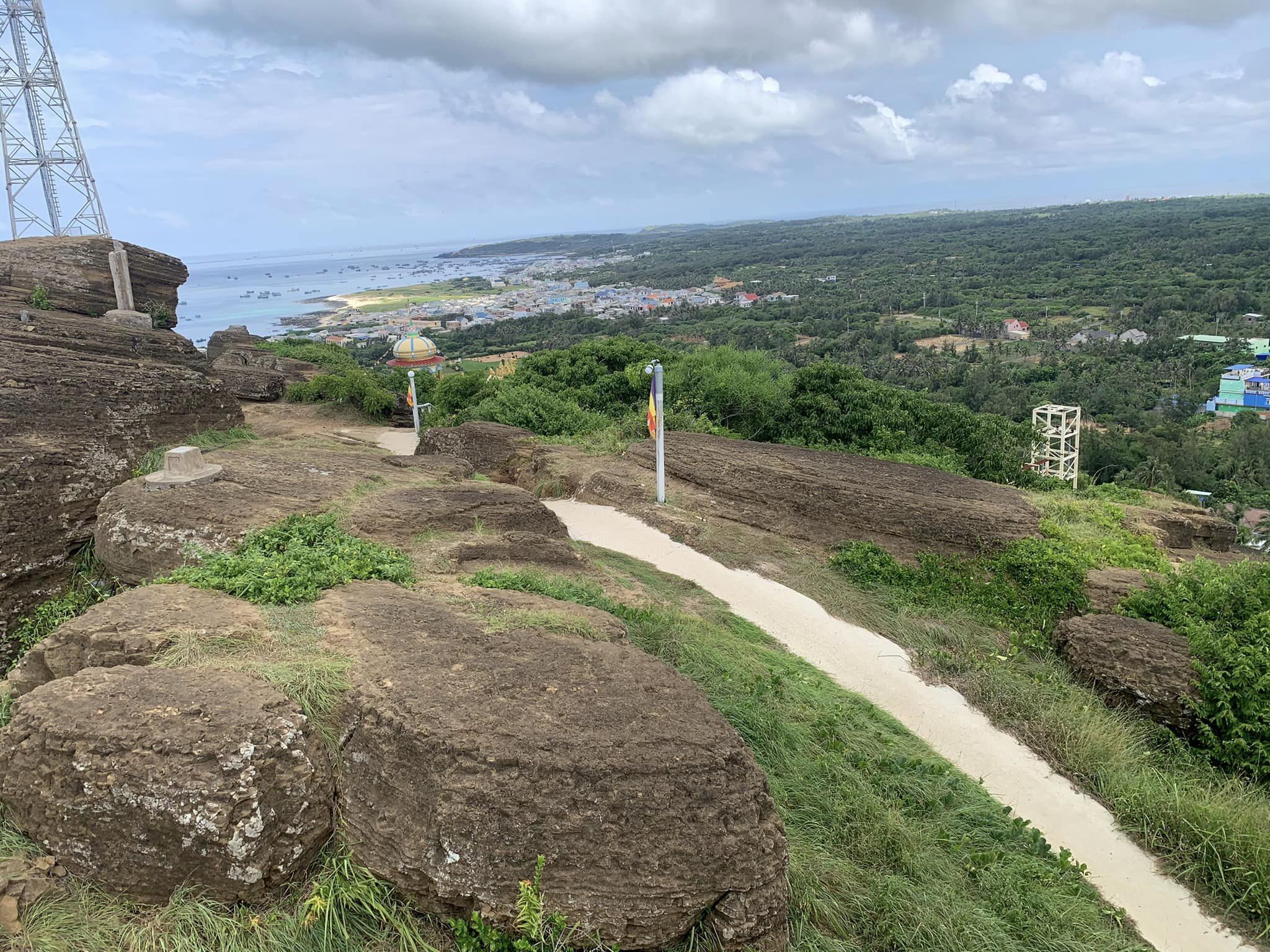 Cao Cat Mountain is one of the most attractive tourist destinations that visitors must experience. To reach the peak of Cao Cat Mountain, tourists can rent a motorbike for 100,000 VND per day from Tam Thanh island commune. From there, it takes about 10 minutes to travel a distance of approximately 5 kilometers. It is worth noting that when visiting Cao Cat Mountain, tourists should wear appropriate clothing, carry light luggage, wear sports shoes to conquer the mountain's steps, and bring a wide-brimmed hat for sun protection.