When visiting Phu Quy District, tourists can easily spot three wind power towers located in the two communes of Long Hai and Ngu Phung. Each tower of wind turbines stands at a height of 60 meters, with blades measuring 37 meters in length and a diameter of 75 meters when the fan rotates.
These three wind power towers are part of the Wind Power Plant in Phu Quy District, which is the first model operating with a hybrid system of wind and diesel.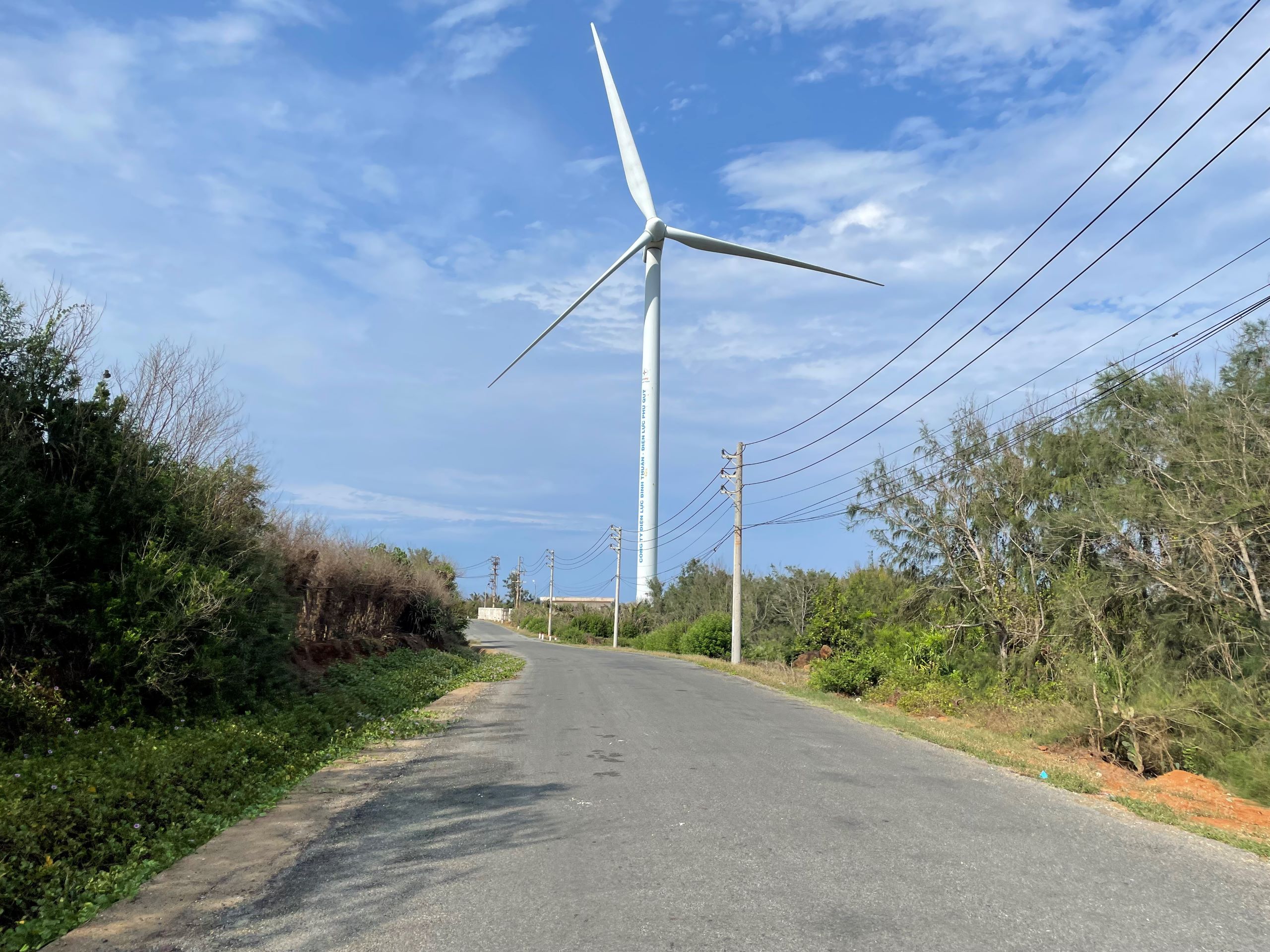 Previously, the electricity supply on Phu Quy Island mainly relied on the Diesel Power Plant of Binh Thuan Power Company, with a total capacity of 3,000 kWh. It could only generate electricity for 16 hours per day (from 7:30 AM to 11:30 PM), with an annual electricity output of approximately 8.2 million kWh.
Investing in and operating this power plant will contribute to addressing the shortage of electricity for the daily activities and production of around 30,000 island residents. It ensures the provision of services for the local economic development strategy, as well as maintaining national security and territorial integrity.
Wind Power Phu Quy – An Ideal Check-In Spot
Address: Nguyen Thi Minh Khai, Ngu Phung Commune, Phu Quy, Binh Thuan, Vietnam.
Google map: https://goo.gl/maps/fsoFisZ5Crg2Voiq6
Wind power station has become a highly sought-after check-in spot by young people. Thousands of photos with millions of likes have originated from here.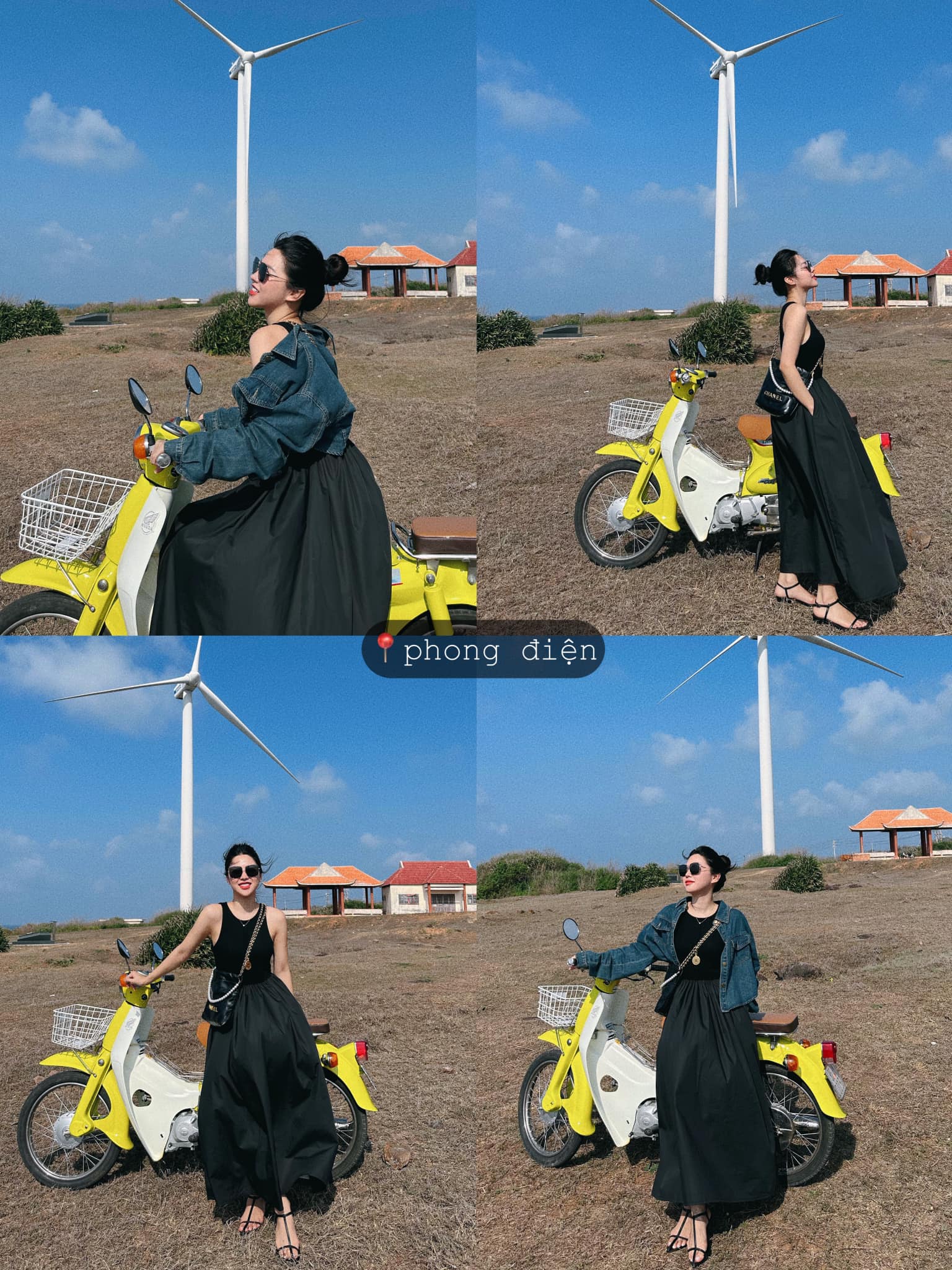 Enthusiastic photo lovers flock to this place whenever they have the opportunity to visit Phu Quy. If you're in Phu Quy, don't forget to visit this "super HOT" check-in spot. Who knows, you might capture a photo that garners millions of likes and makes your friends jealous.