The most important note for travelers is that there are no taxi or electric car services operating on Phu Quy Island. The main modes of transportation on Phu Quy Island include motorcycles, car rental services, canoes, and boats.
Car rental services on the island
As mentioned in the introduction, there are currently no taxi or electric car companies operating in Phu Quy District. The car rental services on the island are provided by individual operators or organizations. The prices for car rental services in Phu Quy are relatively high compared to other islands. For example, a 7-seater car from the pier to a hotel costs 150,000 VND per trip (in the case of staying in Long Hai commune, the price will be 200,000 VND per trip).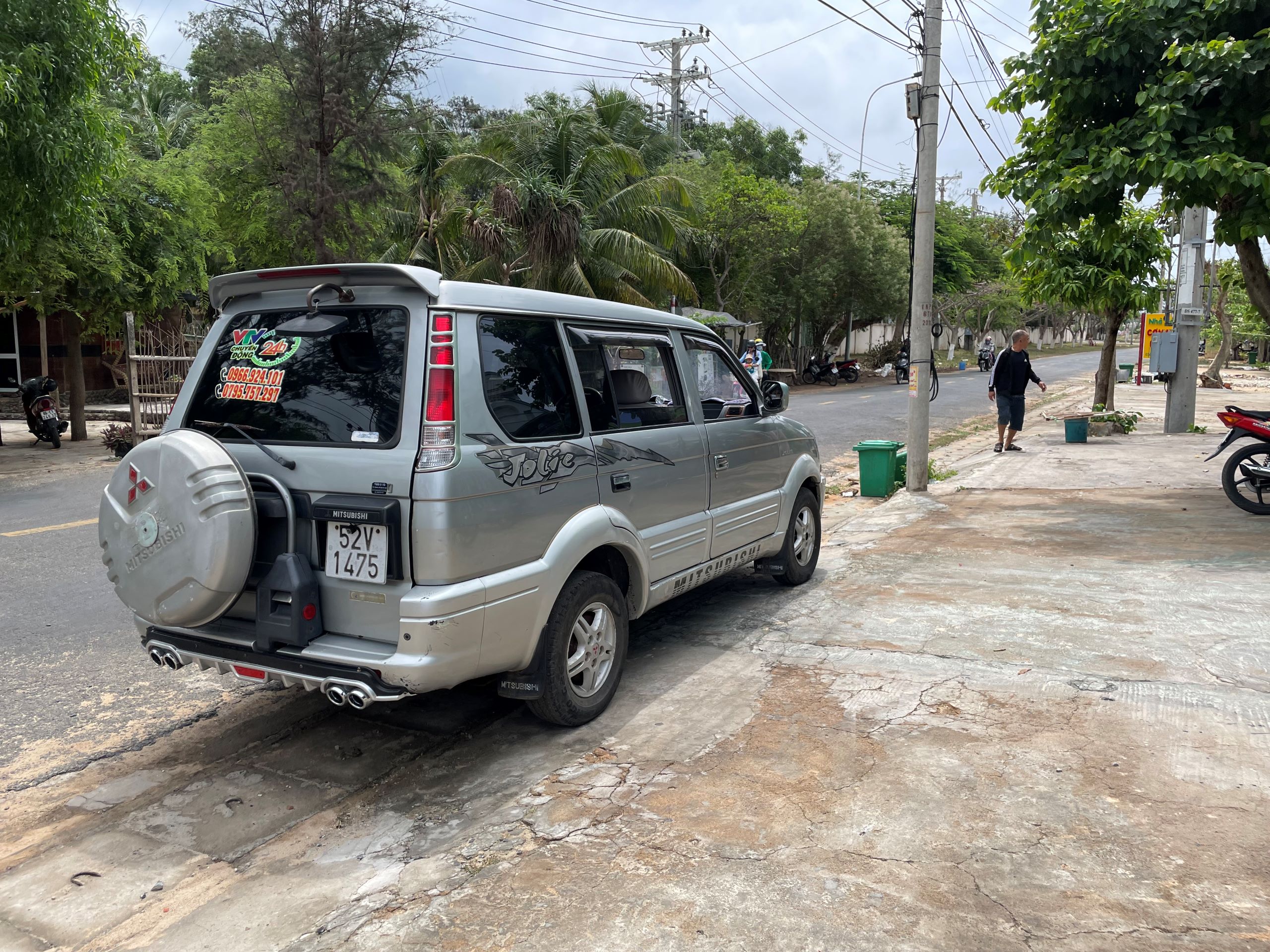 Some car rental companies offering various types of vehicles, including 7-seater, 16-seater, and 29-seater, in Phu Quy are Thang Dao Car Rental, Hong Lanh Car Rental (with air conditioning), Huu Xuan Car Rental (with air conditioning), Nhat Cuong Car Rental, and Tri Beo Car Rental.
Motorcycle rental in Phu Quy
Motorcycles are the primary means of transportation for both locals and tourists on Phu Quy Island. Many visitors choose to rent motorcycles to explore and visit famous destinations on the island.
It can be said that nowhere else has such a diverse range of motorcycles for rent as in Phu Quy. You can come across colorful CUB motorcycles, captivating Chaly motorcycles, vintage-style 67 motorcycles, and common scooters like Wave, Sirius, and various scooters on the streets of the district.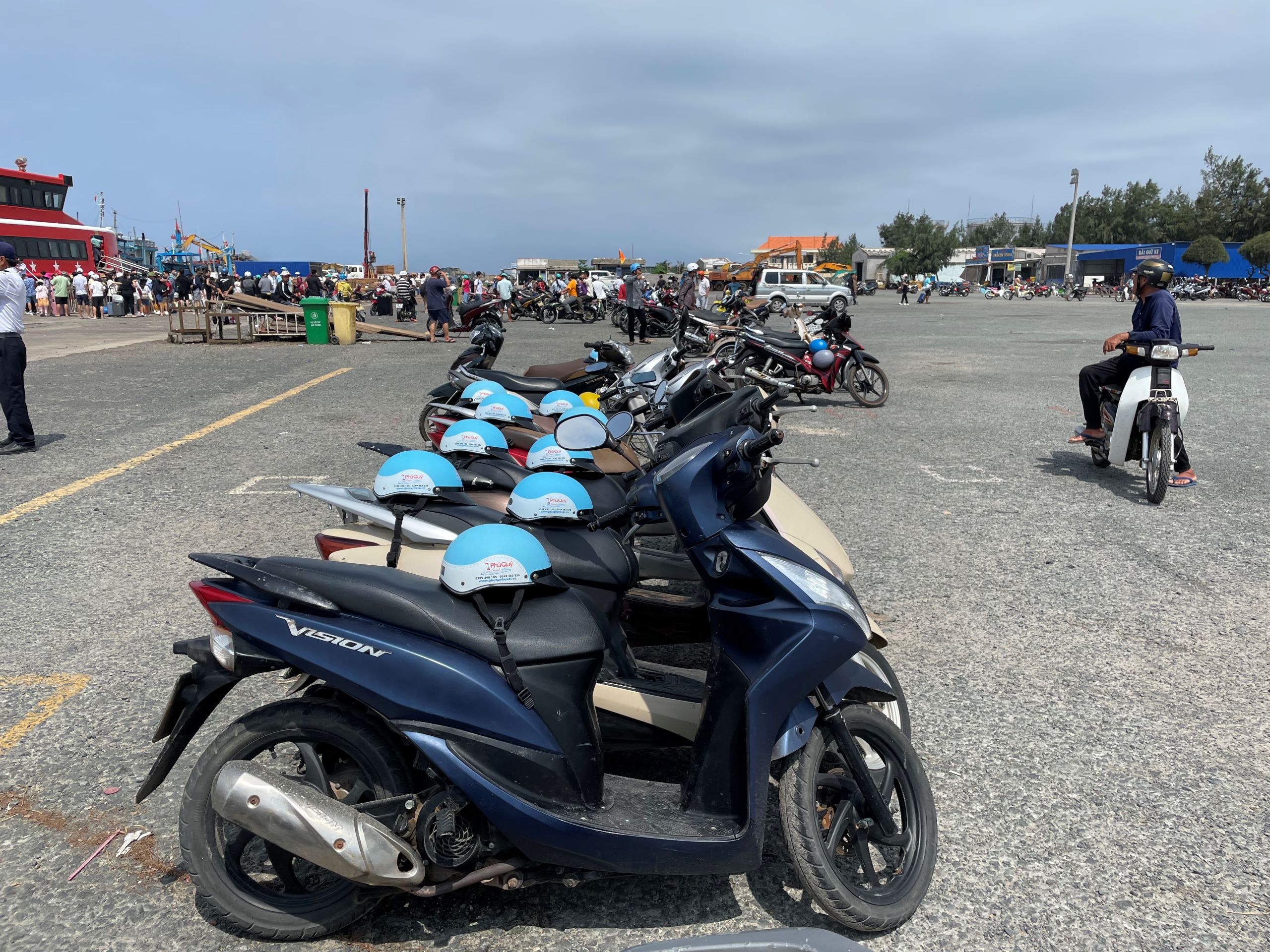 Daily motorcycle rental prices in Phu Quy are around 100,000 VND per day/night for manual motorcycles and 120,000 – 150,000 VND per day/night for scooters. The rental period is calculated as 24 hours for one day. For example, if you pick up a motorcycle at 8 am today, it will be considered one day until 8 am tomorrow. These prices are based on our real experiences and serve as a reference.
There are numerous motorcycle rental options in Phu Quy, so you don't need to worry about not knowing where to rent. Here are some motorcycle rental contacts suggested by vetauphuquy.vn: if you want to rent a CUB motorcycle, you can contact the following numbers: 0396 041 401 (Ms. Ny), 0946 943 388 (Mr. Thinh), 0909 769 252 (Mr. Thang). If you prefer to rent a Chaly motorcycle, you can try contacting: Gioi Phu Quy 0966661052, Phong Phu Quy 0966924101.
Canoe services in Phu Quy
Being an island district with ten small and large islands, Phu Quy offers competitive canoe rental services for tourism, sightseeing, and exploration between islands. Many organizations and individuals provide canoe rental services. Some well-known canoe rental companies in Phu Quy include Thuy Duong Canoe, Nhat Tam Canoe, and Dao Xanh Travel Company.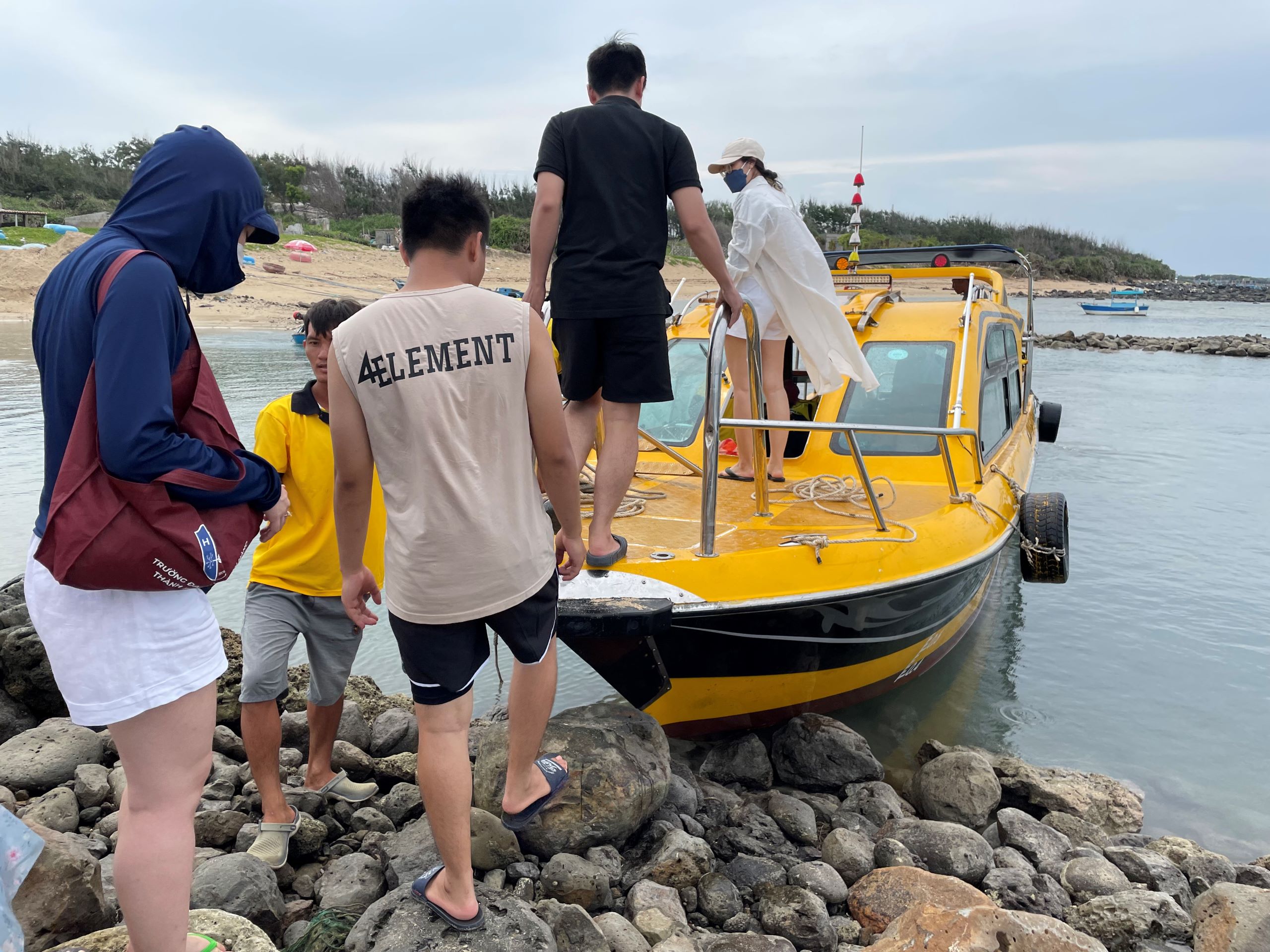 Canoe activities in Phu Quy mainly include visiting Hon Tranh, snorkeling to admire coral reefs, and fishing. Additionally, these companies also offer photography services with SUP or Kayak.
The lowest price for canoe services to visit Hon Tranh in Phu Quy is 250,000 VND per round trip per person. If you want to add other services, you can negotiate directly with the canoe owner at the pier.
"Those are the means of transportation in Phu Quy that you need to be familiar with before starting a journey. What you need to do now is to plan your itinerary and begin your Phu Quy trip. Don't forget to book high-speed ferry tickets from Phan Thiet to Phu Quy on vetauphuquy.vn to support us in creating more practical content about Phu Quy tourism!"